The Paper Makers
We are an eco-conscious organisation, specialising in the production and marketing of superior quality Agro and Wood based paper by continuously innovating to enhance value in operations and pursue excellence. Our unwavering commitment lies in preserving precious resources and safeguarding the environment through the implementation of cutting-edge technology and sustainable practices.
WHAT WE DO
Innovative and Precision Driven Manufacturing embracing the 3R's Approach
We are a leading manufacturer of high quality maplitho, creamwove, copier and specialty paper. We are driven by the philosophy of 'Circular Economy' in our operations. Recycling, Reusing & Regenerating the resources, to achieve our objectives – right from using agro & wood residue as our raw material to recovery & reuse of pulp making chemicals.
We constantly strive and innovate to create a closed-loop system, optimizing the use of resource inputs and reducing carbon footprint.
Acres of Farmers' Land Irrigated
Acres of Social Farm Forestry
Direct & Indirect Employment
CERTIFICATIONS AND AWARDS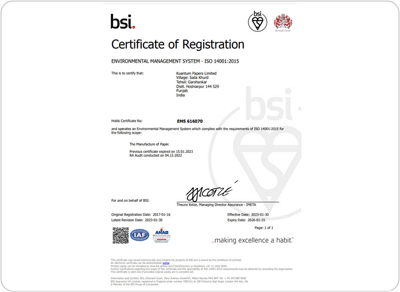 Environmental Management System Certificate ISO 14001 : 2015 (January 2023)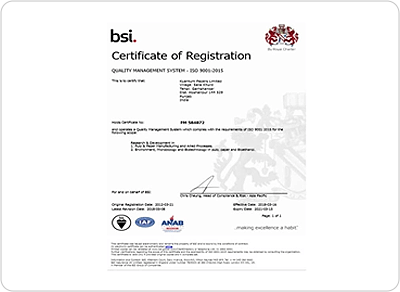 Quality Management System Certificate
ISO 9001 : 2015 (January 2023)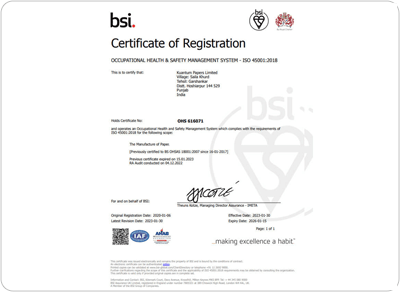 Occupational Health & safety Management System Certificate OHSAS 45001:2018 (January 2023)